Everything you need for a successful video conferencing, audio solutions that will provide your team with engaging collaboration, flexibility and innovation.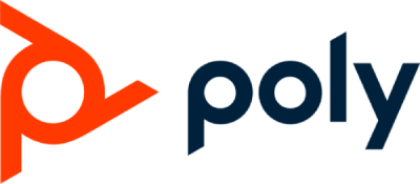 Let your team work as one, and take your meeting to the next level, no matter the space.
With Noise cancelation Ai technology, be sure you will create a powerful connection between your team.
Poly empowers you to connect to the world from your classroom, meeting room, or home.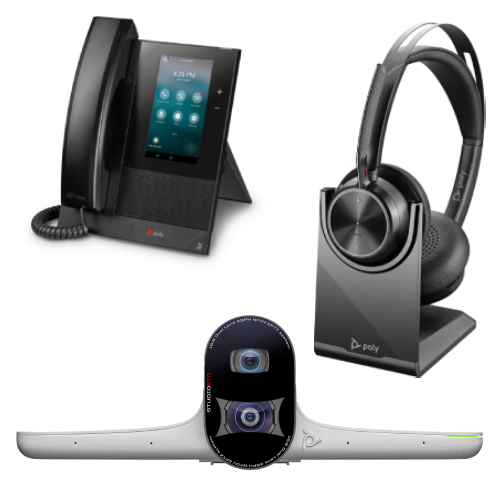 ALL
Webcams
Conference Rooms
Headsets
Desktops & IP Phones
Accessories
ALL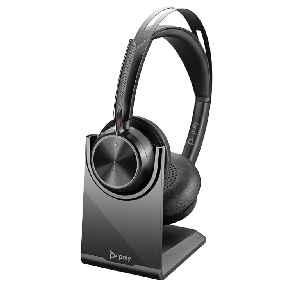 – Up to 25** hours of talk time – Multiple device connections are at your fingertips. PC/Mac, smartphone, desk phone (with office base, sold separately) – 3 Levels of Hybrid Active Noise Cancellation – Multiple microphone Acoustic Fence technology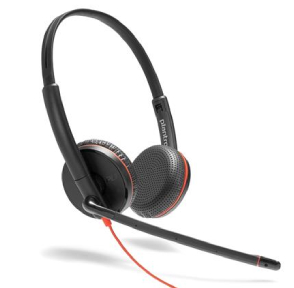 – Connects to PC via USB/USB-C, connects to mobile devices and tablets via 3.5 mm and devices that support USB-C – Compatible with windows or Mac – Remote call control: Call answer/ignore/end/hold, redial, mute, volume +/-
Headset


BLACKWIRE 3200 Series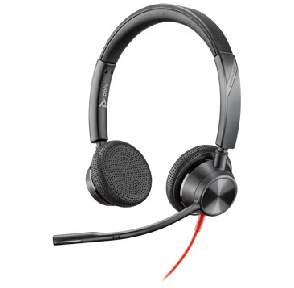 – Fully Adjustable Headband: 180-degree pivoting speakers – Dynamic EQ optimized for PC wideband voice telephony up to 6.8kHz or for multimedia 20Hz to 20KHz (Hi-Fi Stereo BW3320/BW3325) – SoundGuard: Acoustic limiting for protection against sounds above 118 dBA. G616 support limits the level to 102 dBSPL
Headset


BLACKWIRE 3300 Series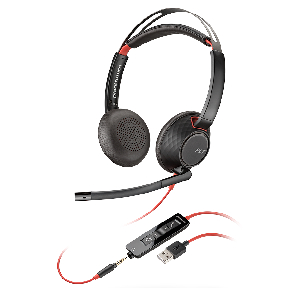 – Multi connectivity option – Dynamic EQ, microphone frequency response 100 Hz–8 kHz optimal for PC wideband voice telephony (up to 6,800 Hz), hi-fi stereo (C5220, C5220 USB-C only) receive frequency response from 20 Hz–20 kHz, enhanced Digital Signal Processing (DSP)
Headset


BLACKWIRE 5200 Series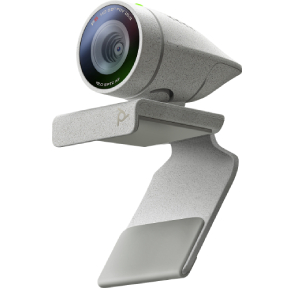 – Camera: 1080p (Full HD), 720P (HD) Compatible – Autofocus with 4x zoom / EPTZ -Certified by Zoom and Microsoft Teams – Single directional microphone optimized for personal workspaces – Microphone 50 Hz to 16 kHz frequency response – Integrated privacy shutter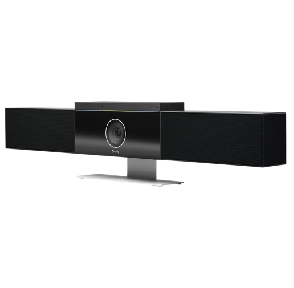 – Automatic group framing and speaker framing – 5x zoom/EPTZ – Presenter mode – UHD 2160p (4K) capture resolution – 120-degree FOV – Poly NoiseBlockAI technology – Acoustic Fence technology – 6-element beamforming microphone array
Conference Room


Poly Studio USB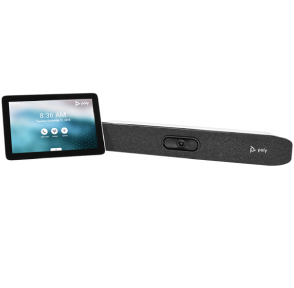 – Automatic people framing and speaker tracking – 5x digital zoom – Content Sharing – 120° FOV – UHD 2160p (4K) capture resolution – Automatic people framing and speaker tracking – Presenter Mode
Conference Room


Poly Studio X30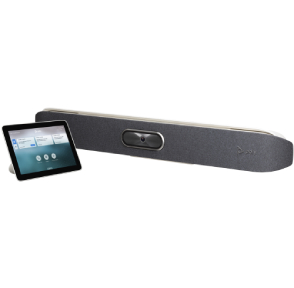 – 5x digital zoom – 120° FOV – Automatic Speaker Tracking – UHD 2160p (4K) capture resolution – Presenter Mode – Poly TC8 Tabletop Console – Secondary cameras can be added via USB and HDMI – 3x MEMS microphones, plus 2x 2nd order microphones
Conference Room


Poly Studio X50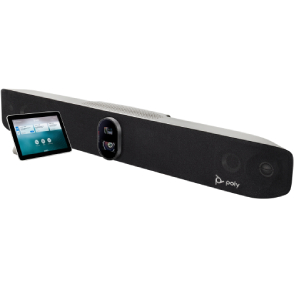 – Dual cameras with 4K+ sensors – NoiseBlockAI noise reduction technology – Content Sharing – Two-way stereo speakers, aluminum cone tweeters, and advanced bass ports – 7.3x digital zoom – UHD 2160p (4K) capture resolution
Conference Room


Poly Studio X70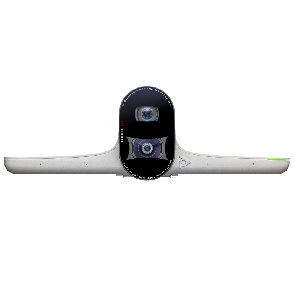 – Poly DirectorAI smart camera technology – 2 lenses camera: 120-degree FOV- 70-degree FOV – 7.3x digital zoom – Compatible with Microsoft Teams Room on Windows and Poly G7500 – Support for standard USB audio and video drivers coming in a future release
Conference Room


Poly Studio E70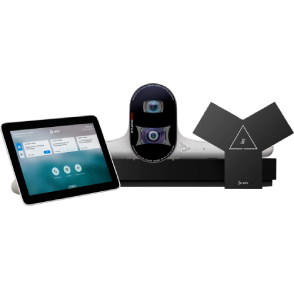 – Share content wirelessly from any device. – Ultra HD 4K – Native support for cloud video platforms like Zoom, Ring Central, StarLeaf and GoToRoom means no room PC or Mac is required – Up to three IP microphone arrays (up to 20 ft pickup range each)
Conference Room


Poly G7500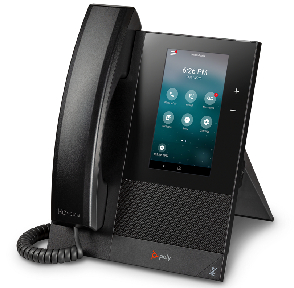 – Touch screen convenience with a 5″ multi-touch LCD display – Gesture-based, multitouch-capable capacitive touch screen – 5-inch color LCD (720 x 1280 pixel) – Screen saver – Poly HD Voice technology delivers lifelike voice quality for each audio path; handset, hands-free speakerphone, and optional headset
Desktop and IP Phones


CCX400 deskphone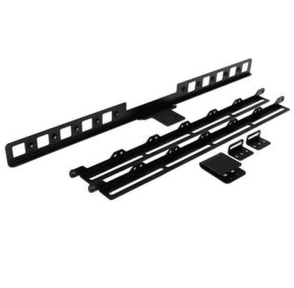 Accessories


vesa mountain kite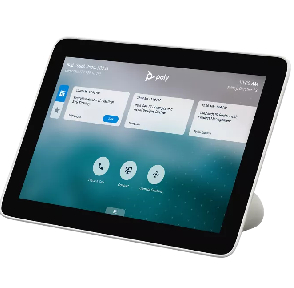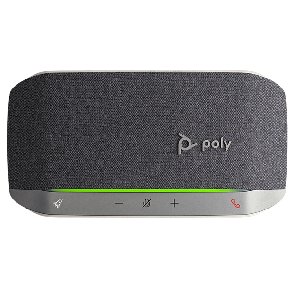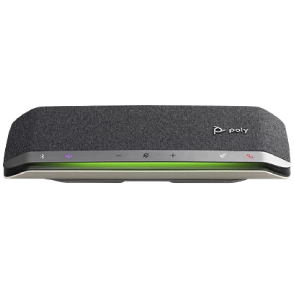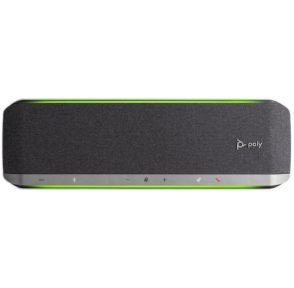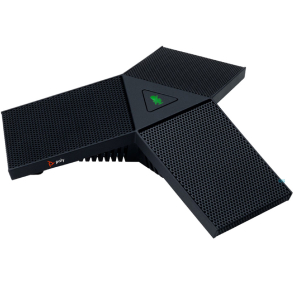 Accessories


Expansion Mic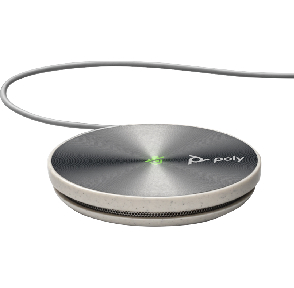 Accessories


trio c60 expansion mic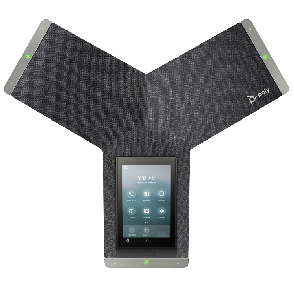 Webcams
Conference Rooms
Headsets
Desktops & IP Phones
Accessories